Many Insurance Companies Offer Roadside Assistance Plans
Many Insurance Companies Offer Roadside Assistance Plans
Modern cars are increasingly robust and reliable, but the use of ever more sophisticated technology, such as computerized engine management systems, means that when things do go wrong, you will almost always need the help of a fully qualified mechanic. More information
Roadside Assistance Plans
If you rely on your car and want the kind of peace of mind that comes from knowing that, should you ever be unfortunate enough to suffer a breakdown, help will be at hand, then you need to invest in a good roadside assistance plan.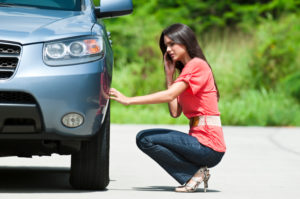 A wide range of plans are available and, as with most things in life, you get what you pay for. With the cheapest, most basic plans, a mechanic will be sent out to you in the event of a breakdown and will do his or her best to get your vehicle back on the road as quickly as possible.
If your vehicle cannot be fixed at the roadside, it will be towed to the nearest garage. This can be hugely inconvenient if you have somewhere that you need to be or simply want to get home. It can be particularly problematic if your vehicle breaks down at night as you could be stranded while waiting for the garage to open the following day.
You can eliminate this worry by upgrading your roadside assistance plan to one which includes the option of being taken to your destination, or providing you with a hire vehicle while yours is being repaired or one which provides overnight accommodation. This can be especially reassuring if you regularly travel long distances.
Another option well worth considering is home start. While all breakdown plans cover you mid-journey, many car owners experience problems with their vehicles even before they have left home. The cause could be something simple such as having left the lights on overnight or a more complicated fault. Either way, unless you have the home start option included in your package you will not be covered for problems that occur within a quarter mile of your home.
Although it is usually possible to upgrade your level of cover instantly if you ever find yourself with a problem that is not covered by your existing policy, this is almost always more expensive than paying in advance and you may have to wait far longer for assistance if you do this than if you have the option already in place. In some cases, a home start service will not become active for twenty four hours.
Although some insurance policies include roadside assistance, it is important to check the terms and conditions as it is likely to be only the most basic form of cover and may not suit your individual needs.
The vast majority of roadside assistance plans require the owner to have their vehicle serviced on a regular basis and there may be additional costs if this is not done or if any fault is found to be down to negligence on the part of the owner. It's also in your interests to do so as experts say around 50 per cent of all breakdowns could be prevented by regular servicing.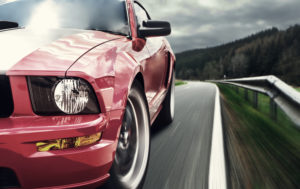 Whatever plan you choose, it is vitally important to make sure you are signed up with a service that is well-established and offers truly national assistance, such as Green Flag breakdown cover, so that you know wherever you are and whatever happens to your vehicle, help is only ever a phone call away. Find more information on this website